What is CSR?
One of the questions we get asked most often is this: What is Corporate Social Responsibility (CSR)? Having worked in the CSR arena for more than two decades, we know that the answer to this question is both incredibly simple, and at the same time, incredibly complex. On the most basic level, CSR is the essence of being a good corporate citizen. It is how a company interacts with its customers, the public and the world, and more specifically, how a company meets or exceeds its ethical, legal, commercial and public expectations and obligations.
Beyond this initial definition are the many complex layers that go into implementation of a CSR program. A successful initiative does not just pay lip service to a company's ideals; it transforms those ideals and promises into real and measurable outcomes. CSR becomes part of the DNA of the organization, and it is the guiding principle for overall strategic decision making.
A successful CSR program is also fully transparent and well communicated to the public and other stakeholders. This communication of overall CSR goals and achievements helps to build trust in the company as well as its brands. And, as any business leader knows, that trust is an invaluable asset in today's highly competitive global marketplace.
Our award-winning strategists are well versed in every aspect of CSR programs from inception to implementation, and we are proud to provide clients with long-term solutions that produce positive and sustainable outcomes.
Why CSR Matters
Expectations have evolved. Customers, members, investors, suppliers, communities, governments and the general public not only expect, but also now demand increased social responsibility and self-regulation. They want to know that the corporations and organizations they do business with have brands and cultures that contribute positively to the world around them.
Corporate Social Responsibility is a long-term investment and a tool that can enhance a company's bottom line. It is rapidly becoming an essential business process, and it needs to be part of every executive's strategic plan. More and more executives are recognizing this and implementing CSR programs. As part of this process, they need to ask themselves how their efforts stack up against competitors and how well they are communicating their CSR story.
CSR is not only good business; it's also common sense. It is a business practice that everyone can get behind and benefit from. It's a win-win situation for all involved, and we at OTM Partners are proud of the part we play in making it happen.
competitive advantage
Companies and organizations invest significant resources building the trust in their brands, and in the hearts and minds of the people they serve. We help protect that trust so it is always there when it is needed most.
As thought leaders in the issues management and corporate social responsibility campaign arena, we provide strategies and long-term solutions to help overcome our clients' most pressing challenges.
CSR Strategy and Execution Consulting Services
We partner with senior executives to develop sustainable strategies designed to answer your specific challenges. Corporate Social Responsibility is both a long-term investment and a tool that can deliver profit to the bottom line: it is an essential business process. Corporate Social Responsibility needs to be part of a strategic plan. Whether your responsibility efforts are mature or are lingering on your to-do list, OTM Partners can help. Examples of this work includes:
Corporate Social Responsibility Program Evaluation Consulting

Evaluation of CSR Charter, Goals and Objectives
CSR Communication Plan Assessment
Review of CSR Program Alignment with Organizational Goals and Objectives
Program SWOT Analysis
Engagement Survey
CSR Program Industry Gap Analysis
Social Media Audience Intelligence Report
Baseline Data Collection

CSR Strategy Design, Assessment and Reporting
CSR Business Cases and Organizational CSR Charters
CSR Implementation Strategy and Planning Objectives
Branding, Communications, Media Engagement, Cause Marketing, and Issues Awareness Campaigns
Building and Managing Industry-Wide Coalitions of Stakeholders
Facilitating Collaboration Between Organizations and Industries with State Governments, NGOs and Agencies
Sharing and Promoting Organizational CSR Stories Developing CSR business cases
Launching and Managing Nonprofit Organizations
Tracking and Assessing Campaign Coals and Key Performance Indicators
In addition to planning and implementing CSR campaigns, we continually assess the effectiveness of the tools and tactics we are employing so we know exactly how well the efforts are working. A crucial part of successfully implementing an effective and sustainable CSR strategy is the establishment of key metrics and subsequent evaluation, auditing and reporting on those metrics.
CSR Communication and Education Campaigns
CSR storytelling both internally and externally is a powerful instrument, critical for long-term success. The result is an enduring association between your CSR program, your brand, and a favorable reputation with your customers and external audiences - as well as increased internal employee engagement and buy-in.
Concerted efforts to educate the public, your consumers, employees, stakeholders and government decision-makers are vitally important. Done well, these efforts can change more than a few minds; they can make a positive impact on the way entire issues and industries are perceived.
Our communications experts will partner with your team to develop and implement CSR strategies specifically tailored to meet your organization's unique challenges and goals. As part of this process, we will work hand-in-hand with you to develop the right messages, deliver them through the right channels and ensure that they are received by the right audiences.
We've taken difficult educational challenges and created sustainable platforms that are now institutions. Whether industry wide or company specific, short term or decades long, statewide or national — the results have been consistently powerful. We have significant experience developing education campaigns and regularly do the following:
Conduct target audience assessments
Develop internal training and communications programs
Design external education and messaging materials
Craft media engagement plans and prepare relevant communications tools
Drive stakeholder engagement and action through the creation and distribution of content that is valuable, relevant and consistent
Recruit influencers, build partnerships and engage them
Establish key metrics and and then evaluate, audit and report progress on those metrics
These are just some of the services we provide. If you are looking to breathe new life into your CSR efforts or to create a whole new CSR initiative, we would welcome the chance to talk with you about how OTM Partners can help you transform your CSR challenges into CSR success stories.
Awards & Recognitions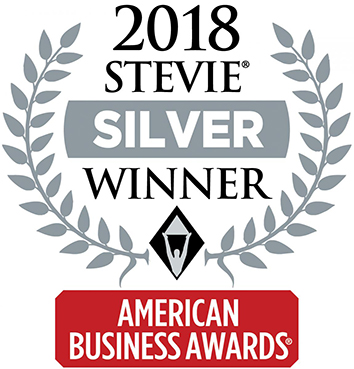 2018

Silver Stevie Award
Communications or PR Campaign of the Year - Crisis Communications
2018

PRNews' CSR Awards
Social Media Communications - Honorable Mention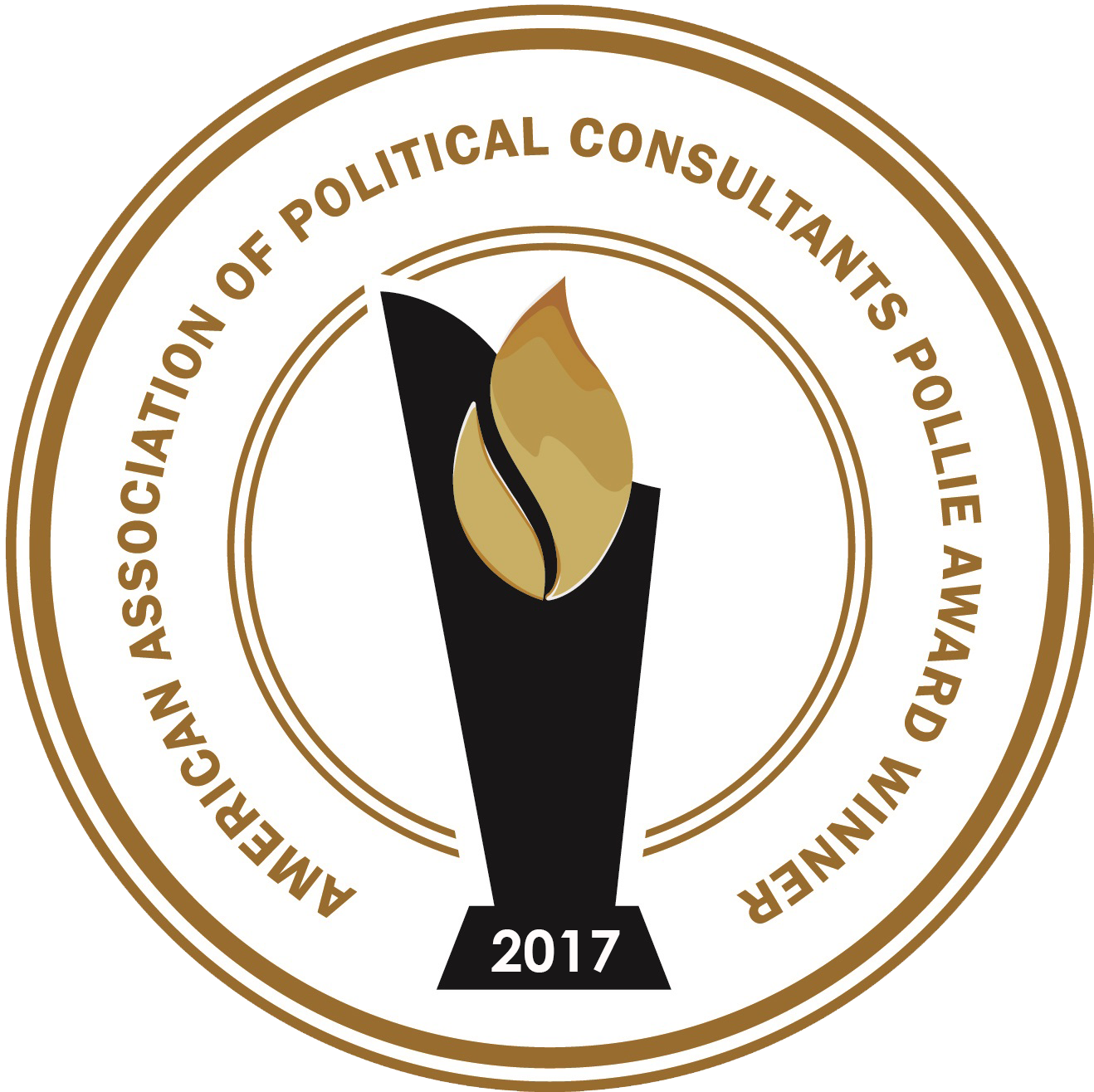 2017

Gold Pollie Award - Best Use of Social Media - Digital/Internet - Public Affairs Division

2015

Silver Stevie – Communications Campaign of the Year - Events & Observances 

2013

Bronze Stevie Award - Best Training Site

2013

Maxi Award - B2B Sales - Direct Mail Campaign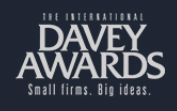 2011

Silver Davey - Interactive Multimedia Training Course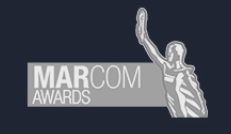 2011

Gold MarCom - Program Microsite and e-Learning Center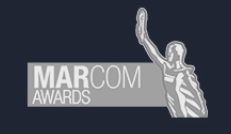 2010

Gold MarCom - Web-Based Multimedia "Swipe Fees Interactive Widget"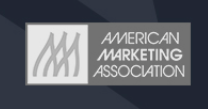 2009

AMADC M Award - Multimedia and Computer-Based Marketing: Website
Our Experience
Innovation and creativity are at the core of everything we do. We partner with our clients to strengthen their businesses and to make a difference in the world. With big-picture thinking and years of experience, we design sustainable programs and bring solutions to life. Contact us to learn more about this work and how we can help you transform your challenges into opportunities and objectives into outcomes.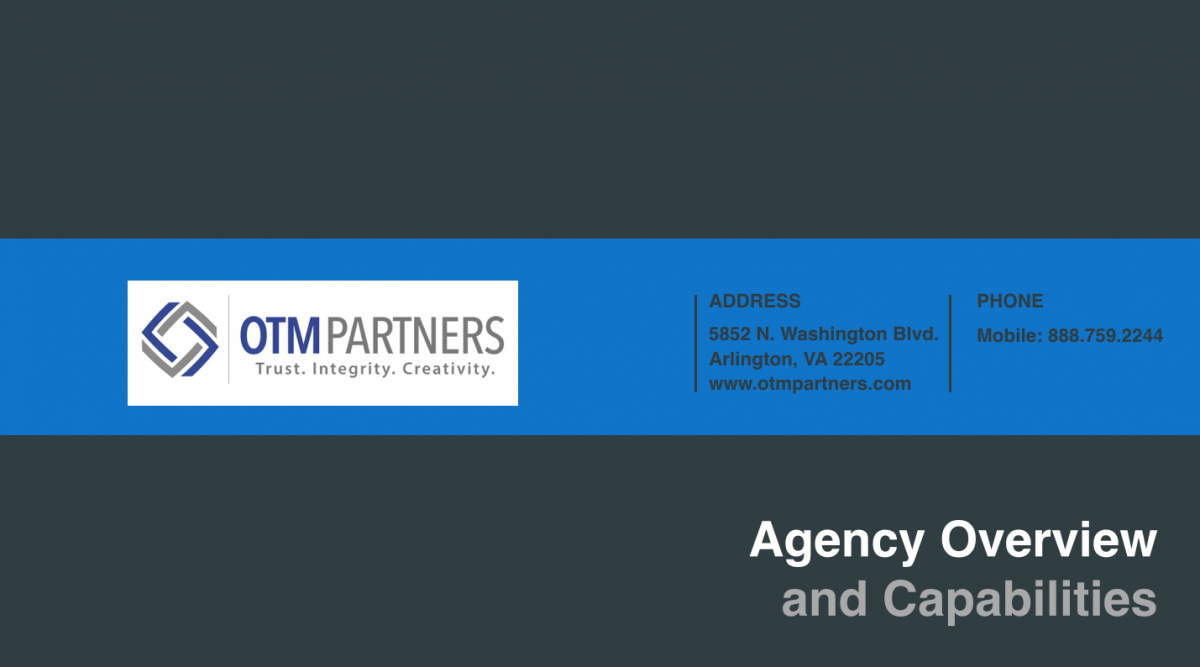 Harnessing the Power of eLearning in National Training Programs
We believe in utilizing every tool at our fingertips to advance our clients' objectives. In the case of the We Card Program, the right tool for the job was a comprehensive eLearning program. Our strategists played an integral role in creating We Card's website, which provides training to retail employees on identifying and preventing underage tobacco purchases in accordance with federal and state-specific laws. The program includes interactive games and role-playing exercises and gives trainees a behind-the-retail-counter perspective as it takes them through the steps of carding customers and spotting fake IDs. It also provides them with real-world strategies for denying sales to minors, dealing with angry customers and handling other service issues that trainees may face. To complete the training course, participants must pass a variable multiple-choice test with a score of 70% or higher, and those who complete the course are awarded a certificate. This national training program continues to help retailers prevent the sale of age-restricted products to underage customers and is widely viewed as the premier training and education program for the sale of tobacco and age-restricted products.
Helping Clients Achieve Regulatory Compliance
When a legal challenge arose for a client that required a skilled assessment of the situation and a roadmap for achieving regulatory compliance, OTM Partners was called into action. We provided strategic guidance on how our client should best navigate the regulatory environment and created an action plan that enabled them not only to achieve full compliance, but also to enhance their image as a good corporate citizen and stay a step ahead of any potential new regulations.
Inspiring Grassroots Action
Rallying your troops to take grassroots action in the public policy arena is never easy. When the Society for Human Resource Management (SHRM) faced such a challenge, they turned to OTM Partners for help. We devised a testimonial-driven strategy as part of our overall work plan for SHRM and created a grassroots recruitment video for their members. In addition to explaining the organization's advocacy efforts, our materials also successfully challenged and inspired members to take an active role in advancing the organization's public policy priorities.
Educating & Motivating Target Audiences
When the American Insurance Association (AIA) needed to communicate issue priorities to its member companies and their employees, OTM Partners created a hard-hitting message guide that drove the creative and interview structure for an educational video and training manual. The overall goal was to ensure that employees of every member company knew exactly what the critical issues were and how AIA was working to advance them. Even more importantly, employees needed to know what actions they could take to support their company. In the end, the communications package our team put together was instrumental in educating thousands of employees and motivating them to take action.
Transforming Learners into Advocates Through Innovative "Edu-train-ment"
With a legislative campaign underway to tackle high swipe fees – fees retailers pay to credit card companies – the Association for Convenience & Fuel Retailing needed a way to educate decision-makers, consumers and the news media about the challenge swipe fees pose to a typical retail operator. The perception was that retailers profit from these swipe fees for gasoline sales and other in-store purchases. To counter this perception and educate target audiences about how little profit, if any, store owners make on these sales, we created and distributed an innovative and interactive 90 second online module or "issues widget." Our efforts to convert these learners into advocates paid off, and thousands of clicks later, those who participated in this online learning experience took action to protest high swipe fees.
Identifying and Testing Key Messages
ICMA-RC, a nonprofit independent financial services company that provides retirement plans and related services, needed a strategy to increase plan participation and awareness of its retirement offerings. OTM Partners stepped in and conducted an A to Z evaluation of their direct communications efforts and identified key themes that would help them achieve their goals. We then used those themes to create a matrix of test communications packages. The result was a 60% increase in target variables over the previous year.
Building Broad Coalitions to Achieve a Common Goal
Bringing together a diverse group of companies and organizations with vastly different agendas and unifying them around a single common issue is a challenging prospect. But, that's just the kind of challenge we like to tackle. For this project, we built a coalition out of a group of leading sports organizations – Penske Corporation, International Speedway Corporation and the PGA to name a few – and leveraged their combined influence to demonstrate the economic impact that major sports organizations have on local communities. To drive home our point, we held regional press conferences and disseminated nationally broadcast video news releases. Our efforts underscored the coalition's message about the importance of its sponsored events and raised national awareness of the positive role they play in local economies.
Increasing Compliance Through Recognition & Reward Programs
OTM Partners was on the front lines of a year-long effort in Alabama to help prevent the sale of age-restricted products to underage customers. For this campaign, we pulled together a coalition of retailers, wholesalers, manufacturers, NGOs and enforcement agencies and created a program for retailers based on recognition and reward. This retailer-recognition campaign focused on positive reinforcement and rewards for employees who passed state-run compliance checks and who refused to sell age-restricted products to underage consumers. Because the program focused on compliance behavior, it stopped problems before they started. The campaign culminated in a statewide press conference where coalition members recognized the winning retailer for their outstanding compliance track record and presented a five-day cruise vacation award.
Creating Effective and Sustainable CSR Programs
Creating a program with a sustained commitment to training and educating the nation's retailers about compliance with laws regarding age-restricted products is no easy task. We led the collective effort to launch such a program and to establish the parameters around best practices for training and education. Two decades later, this national brand is still going strong, and government agencies, law enforcement and NGOs regularly turn to this organization to implement training and education programs. As a result of this initiative, underage access to age-restricted products has dropped dramatically.
Multi Channel Marketing
We developed a direct mail promotion integrated with an online sweepstakes and interactive game to introduce the new Body Creations line for the Hanes Her Way brand. The direct mail promotion was sent to nearly half a million unique names, resulting in a 44 percent response rate on registration prompted by the mailer – a response rate nearly unheard of in the business to consumer direct mail space. We were also successful in meeting coupon redemption targets for the promotion, and consumers came back an average of five times to play the online game. By merging online and offline communications in this way, we were able to meet all of our target objectives, and in turn, to build brand awareness, drive sales and capture a whole new set of unique consumer data for our client. In short, by tackling this business challenge our way, we were able to deliver superior results to Hanes Her Way.
Maximizing Brand Value
"Exciting" and "memorable" are words rarely – if ever – used to describe cat foods or their related PR campaigns. OTM Partners was brought on to change precept. Our challenge was to solidify the relationship between Morris the Cat and the 9Lives brand in consumers' minds. To raise awareness on the national level and boost consumer purchases, we implemented an all-encompassing messaging and PR campaign. Specially marked cans of 9Lives were redeemable for merchandise through a catalogue, and there was a grand prize for one lucky winner. This campaign generated a great deal of cat-worthy buzz for 9Lives and Morris and earned the loyalty of satisfied customers – both new and returning – across the nation.
Turning Local Grassroots Marketing into a National Success Story
To be successful in today's competitive financial environment, banks must differentiate their services and provide excellent customer relations. This can be even more challenging for the largest banking groups, which sometimes have a harder time creating a local identity and a community-specific service portfolio. The fifth largest banking group in the United States came to OTM Partners seeking a solution to this very problem. To answer this challenge, we created a comprehensive incentive program within their banking operation that encouraged local level employees to be more creative with service offerings. Creating a Marketing Support Desk at the bank's headquarters became a key component of the solution. Those affiliated with the Marketing Support Desk were tasked with providing advice and assistance to branch-level employees on innovative promotional programs. With HQ oversight, the support desk created dozens of unique community-specific promotions that incorporated standardized bank branding. Through these promotions, branch managers were able to increase product awareness and engagement among their customers and tie bank incentives and activities to the community. This local engagement filtered up to the national level – with increased brand awareness and overall customer satisfaction.
Serving as a One-Stop Shop for CSR
It is critical for convenience store retailers to ensure that their employees are well trained. But how do you assess the efficiency of a training program? By measuring enactment — are employees putting the skills they have been taught into action in the workplace? OTM Partners helped create Train & Verify, a one-stop solution for convenience store owners and managers that ensures employees are doing what they are supposed to be doing. Equally as important, it allows users to manage and measure all the variables in one place. Train & Verify is a proven, convenient solution for users who are managing eLearning for multiple stores, checking carding behavior for age-restricted products or performing a variety of other functions. See for yourself at TrainAndVerify.com.